Perfectly clean skin with Diamond Cellular
Perfectly clean skin is an unfulfilled dream for many women, because the path to cleansed skin is long and bumpy. Instead of dealing with multiple cosmetics, one but effective is enough. This is how you can describe solution cleanser, Diamond Cellular by Oriflame.
Face cleanse is not only about washing it with cold water (warm has unfavourable impact on skin). Clean skin requires complex preparation. You have to get rid of more than just the make-up, but also pollutions in deeper skin layers. It is great when the product dedicated for face cleanse regulate sebum secretion and work as tonic.
Oriflame Diamond Cellular
Diamond Cellular is a cosmetic collection by Oriflame, which was created for women with 40+ skin, which doesn't mean that it cannot be used by younger people. These are cosmetics for all skin types. In the line you will find. anti-age eye cream, nourishing night cream and described below, micellar solution cleanser – Diamond Cellular. How does it work?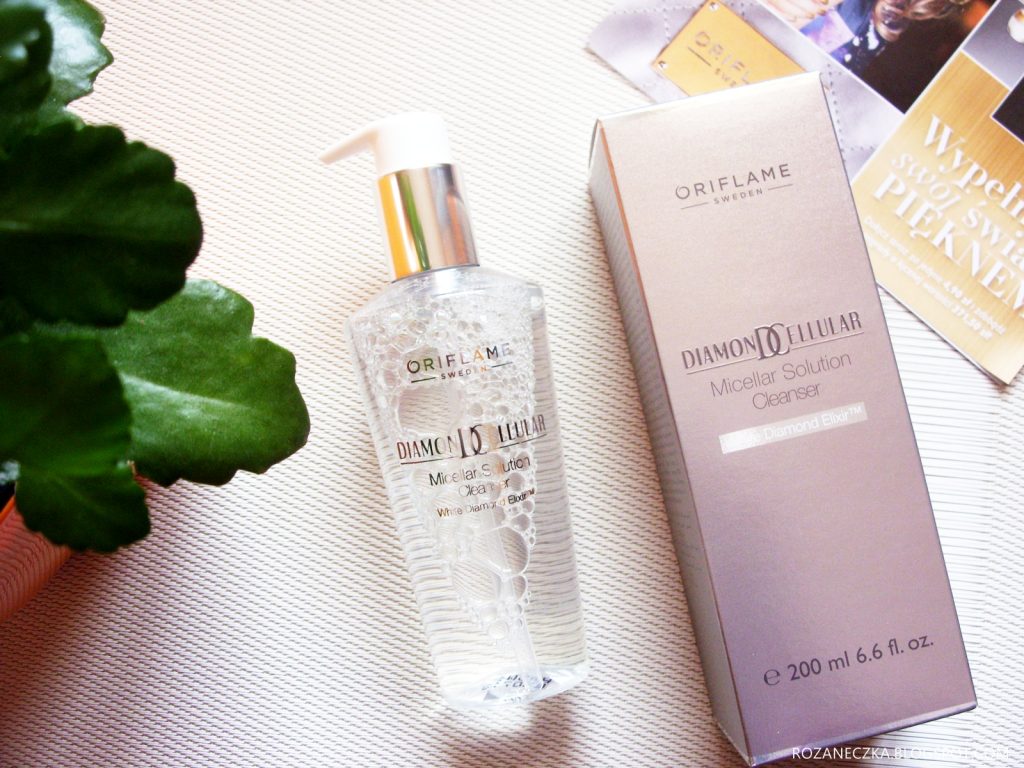 Diamond Cellular Micellar Solution Cleanser
What can it be said about this product, beside the fact that its packaging is really elegant? Diamond Cellular is an exceptional cosmetic – luxurious cleansing cosmetic, tonic and make-up remover in one. This combination makes it the number one among other cosmetics with similar use. If you can have three in one, you shouldn't overpay.
Diamond Cellular Micellar Solution Cleanser by Oriflame is used in the morning to refresh face, and in the evening for thorough cleanse and preparation of skin for sleep. Diamond Cellular is applied with a cotton pad, no rinsing. White diamond particles in the composition are innovative formula created for your skincare. Cellular technology allows thorough and problem free cleanse.
How does this micellar cleanser work?
Diamond Cellular action is based on the same rule as other make-up removers. Its formula consists of micelle (thus the name), which are oil particles, that dissolve in soft water. It is their task to absorb dirt and pollution with simultaneous hydration and nourishment for skin.