Winter sugar scrub: orange and turmeric
Cold winter evenings are the perfect time for a warm bath and some peeling. It should be aromatic, warming and effective. If you can additionally make it on your own, even better. Let's see what benefits for your skin can result from sugar scrub with orange and turmeric!
Peeling with beautiful aroma does not have to be expensive. You can always make it yourself. It doesn't matter if you spend small fortune on the cosmetic or make it with little expense. Frequently, even these products created from the ingredients you have at home are much better. It is because they are more natural and much more effective. Meet the recipe for the home made winter body scrub.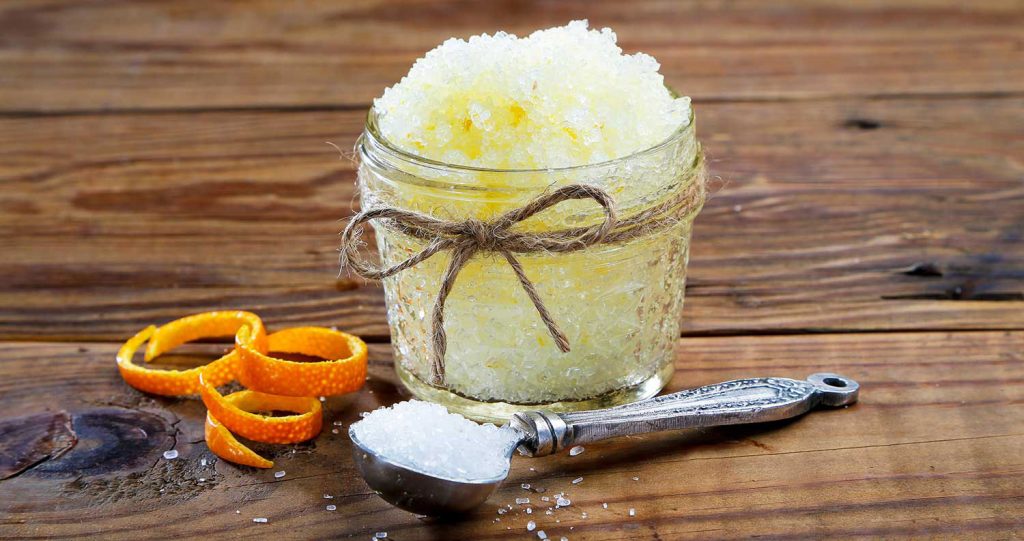 Winter sugar scrub:
half glass of coarse sugar,
4 table spoons of coconut oil,
table spoon of honey,
table spoon of turmeric,
peel from one orange.
Preparation: All ingredients mix in a bowl to make consistent, yet coarse mass. It should be quite concrete. If it is not, then perhaps you should add some more binder in form of coconut oil. Ready scrub can be placed in a glass jar, where it will present itself beautifully.
How does it work?
Peeling is a great solution for skin due to what was used for making it. During massage, coarse provided by sugar will not only stimulate micro circulation in skin, but also remove dead skin cells. Why is it so important to perform regular peeling, even the home made one. Why orange and turmeric?
Orange body scrub is amazingly aromatic proposition. Orange scent can calm nerves in the winter evening. Turmeric is equally important, because it improves skin complexion, eliminates discolourations and boosts blood circulation in skin. Additionally honey and coconut oil are two important moisturising ingredients, that also nourish and regenerate. They can enhance natural skin protection.
It is worth to mention that the fact of use natural cosmetic alone is a salvation for skin. Firstly, orange DIY body scrub is free of chemical substances, that can be harmful to skin. Secondly, it is based exclusively on natural ingredients, and these are essential for skin care and work really effective.