LiLASH Eyelash Growth Serum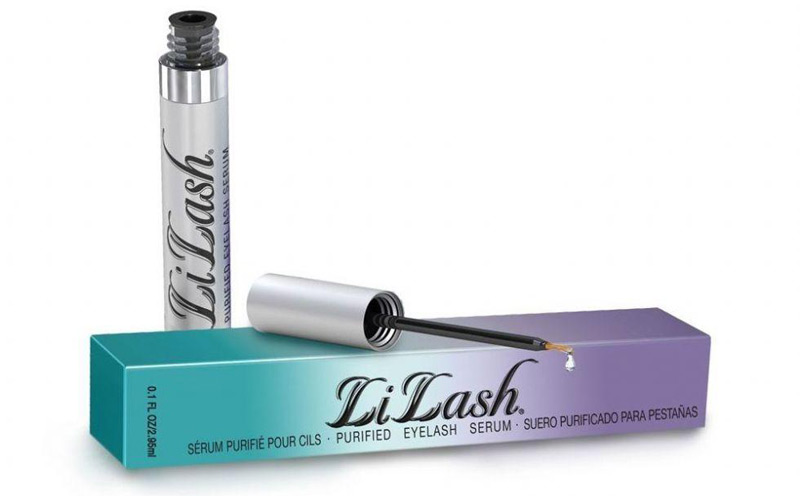 Lilash is an eyelash growth serum that comes in metal, silver bottle with a large black dispenser. It is protected by a black (until recently purple) cardboard box. Inside the box, you will find a leaflet describing how to use the cosmetic and a list of possible contraindications. The brush is of good quality, has soft, thin and flexible fibres that make the application much easier. The effects of using Lilash Eyelash Growth Serum become noticeable quite quickly. You must remember to apply the product regularly. As a result, your lashes will lengthen and curl nicely, which will optically enlarge the eye. What is more, they will be nourished and regenerated. At first, you will notice the darkening of the eyelashes. They will also gain shine and moisture.
Almond extract is responsible for improving the condition of your eyelashes. The ingredient soothes all irritations and improves resilience while lupine proteins nourish their bulbs and enhance their growth
Lilash Eyelash Growth Serum is to be applied to the eyelids in the traditional way: every evening, apply a thin dose of the serum along your lashline with the attached brush. Lilash is relatively quickly absorbed, so there is no need to be afraid that the cosmetic will drip into the eye while sleeping.
The product is available in two capacities, so it is better to buy the bigger version right away to ensure that we do not run out of it too quickly – stopping the treatment will not bring desired effect.