NANOLASH Eyelash Growth Serum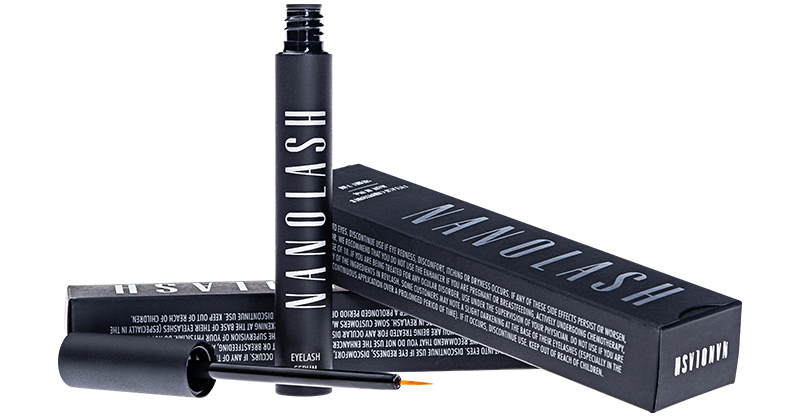 Nanolash Eyelash Growth Serum is a product that ensures the fastest effects in the shortest period of time. It delights with high quality. The brush is precise; its bristles have ideal thickness and density, they get the right amount of the cosmetic, which is quickly absorbed into the skin of the eyelid. Then, it penetrates the bulbs, where it regenerates and strengthens them, contributing to the rapid growth of the lashes. Nanolash Eyelash Growth Serum has a very short composition, because its ingredients are precisely selected and composed to bring maximum benefits to the lashes. Nanolash is an eyelash growth serum that is paraben free and very gentle on the eyelid. Additionally, it contains the Eyebright extract – a plant well-known for its medicinal characteristics (this inconspicuous plant contains minerals, in particular, high concentrations of copper, manganese, and magnesium. They are very effective in strengthening and nurturing eyelashes, as well as protecting them against toxins from the environment).
There is no need to wait long to enjoy stunning effects of using this eyelash growth serum. In a short while and thanks to regular use (once a day, preferably at night onto cleansed eyelid skin will suffice) you start noticing that your eyelashes become longer, thicker and curled. How is it possible? Nanolash Eyelash Growth Serum penetrates the skin and reaches the bulbs. It regenerates them and stimulates to work even the dormant bulbs. In consequence, lashes start growing which makes your eyes more defined. Thanks to Nanolash Eyelash Growth Serum, lashes are firmly rooted which prevents their fall out. Also, they gain proper moisture and become more resilient, stronger and fuller. From now on, even heavy make-up, harsh make-up removal or adverse weather conditions are no longer a threat to your lashes.
It is worth mentioning that Nanolash Eyelash Growth Serum comes in a very beautiful and elegant packaging: black, matte metal bottle that is resistant to breakage. The applicator has soft bristles that do not fall out or outspread even after several months of use. The cosmetic is quickly absorbed and does not drip into the eye.
Nanolash is definitely the best as well as a very feminine eyelash growth serum that allows obtaining the best results very quickly.