Perfect eyelashes with Lashcode – meet the most popular mascara in the blogosphere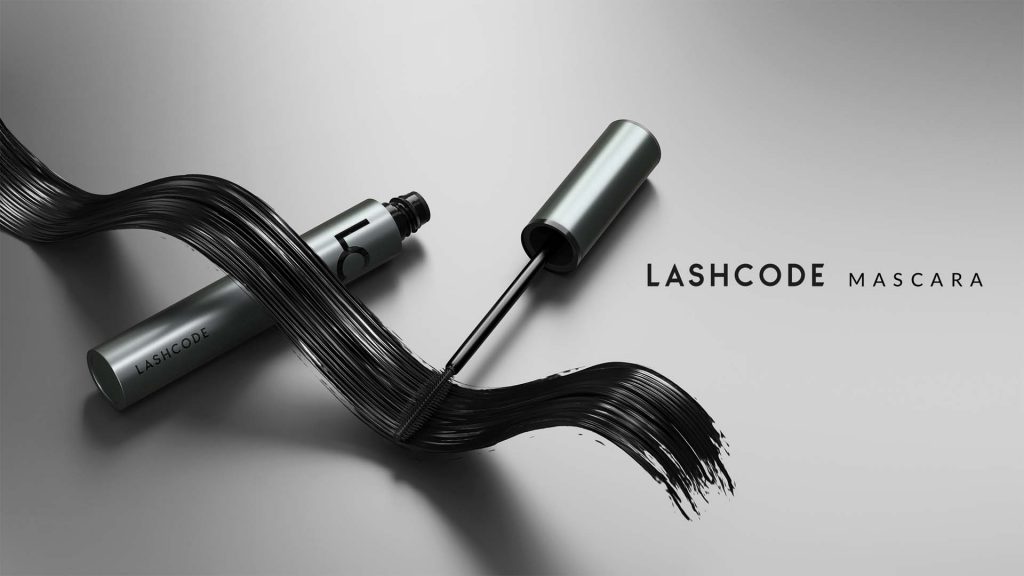 Do you think that it's impossible to invent something new when it comes to mascaras? You don't believe you can be surprised in this field? You have seen all kinds of brushes, colours and mascara primers.. but still have not managed to find an ideal mascara? Meet LASHCODE – a mascara loved in the Blogosphere. Lashcode is currently very popular on Instagram and already found its place in the hearts of millions of women. Why? It turns out that it is one of a kind…
Lashcode – why is it the best?
If we would like to describe Lashcode and its uniqueness the most accurately, we would have to assume that there are all mascaras, then long, long, nothing, and finally Lashcode. Unsurpassed. Non-typical. However, above all: giving stunning effects in make-up. Thanks to this mascara, the eyelashes always look great. Already with the first layer you quickly find out what 'magic in the gaze' really means. Lashcode has everything – from an ergonomic, precise brush, through consistency and pigmentation, to a unique factor: eyelash care ingredients that improve their condition and appearance.
Lashcode mascara – composition
One of the biggest advantages of this product is its composition. It is a set of ingredients responsible for a beautiful effect in make-up and also the health and condition of eyelashes:
Soy germ extract – stimulates the eyelash growth, reduces the hair loss and slows the aging processes; It strengthens from the root, moisturises and gives gloss.
Wheat germ extract – strongly regenerates, nourishes, smooths, giving each lash softness and elasticity.
Skullcap root extract – a source of flavonoids that slows down the aging process and protect lashes from damage. It contains also a natural UV filter.
Panthenol – or pro-vitamin B5 – gives the lashes elasticity, polishes, smooths and improves their condition strengthening the lipid barrier of hairs.
Vitamin E – the so-called 'vitamin of youth' is a building block of the hair shaft. It is also a powerful antioxidant that protects the lashes and reduces the aging processes.
Arginine – an amino acid that perfectly moisturises eyelashes. It also stimulates their growth and prevents the lashes from falling out.
Lashcode mascara – advantages
Let's decipher the secret of Lashcode – what are its advantages? What makes it so special?
perfect, ergonomic brush
perfectly separated eyelashes
fuller-looking eyelash line
a number of nutrients that improve the condition of eyelashes
lengthened, thickened, lifted lashes
high-quality ultra-black pigments
mineral black pigment with nutritional properties
plant extracts that strengthen the hair from the roots to the tips
durable formula that does not flake off nor smudge
large capacity of 10ml
Lashcode mascara – disadvantages
the price may be too excessive for some
available only online
Lashcode – reviews
This mascara is currently the top choice in the Blogosphere. Thanks to its unique properties, it quickly became a celebrity among other mascaras. This is the top-rated mascara that collects many excellent reviews. With Lashcode it's easy to achieve different effects in make-up – from a delicate, romantic look to an intensive, sexy one.
Lashcode – where to buy?
Unfortunately, the price of Lashcode is higher than of the other mascaras available in the drugstores but it's lower than the cost of the products of well-known brands (Lancome, Dior, Coolistar, Chanel) and it is the second group that Lashcode is usually compared with. Lashcode has a slightly larger capacity than most standard mascaras. You can buy it quickly and without leaving your home. It is available online (lashcode.us) and when buying more than one mascara, there are favourable discounts. Lashcode is a chance to finally have a great make-up combined with excellent care, which means healthy and beautiful eyelashes day after day.