QUICKMAX Eyelash Growth Serum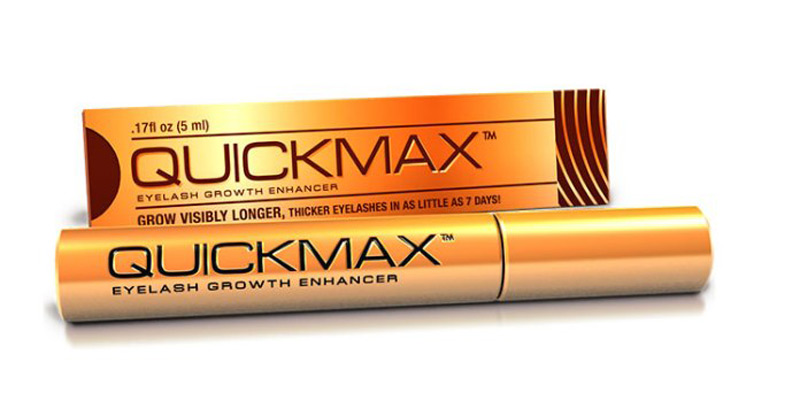 Quickmax Eyelash Growth Serum is an excellent product for regenerating and strengthening eyelashes. It will be especially liked by women whose eyelashes are weakened, for example, after wearing eyelash extensions, or after frequent use of false eyelashes (the glue is very harmful to eyelashes). Quickmax Eyelash Growth Serum also slows down the ageing process of eyelashes because it contains a high concentration of hyaluronic acid. Quickmax is ideal for nourishing and regenerating eyelashes, preventing them from drying. Also it increases their resilience and intensifies the colour. As a result, they gain protection, become silky smooth, look more beautiful when applying mascara and tolerate make-up better. It is also worth mentioning that the hyaluronic acid gets not only to the lashes but reaches the bulbs and thus inhibits lash loss.
Quickmax Eyelash Growth Serum comes in a golden bottle. The writing is black and neat. The bristles of the brush are slightly irregular and also a bit short – people without the knowledge of how to apply an eyelash growth serum have to spend a few days learning how to do it with such a type of brush, especially since the Quickmax eyelash growth serum needs a longer time to penetrate the skin of the eyelid.
The packaging of Quickmax Eyelash Growth Serum is made of plastic – so it is important to make sure that the bottle does not fall on the floor and does not crack. Also, be careful not to damage the screw as the plastic thread might break – then the serum will leak, and this will prevent completing the treatment.