Sally Hansen Complete Care 7-in-1 Nail Treatment
Obviously, every girl would like to have beautiful, well-kept and healthy nails. Sadly, some of us struggle with split nails, discolouration and uneven nail plate. Sally Hansen comes to the rescue with its 7-in-1 Nail Treatment. Check how the product works.
Who is the treatment for?
If your nails are brittle, delicate and split, Complete Care 7-in-1 Nail Treatment is going to help. Moreover, the product moisturises, conditions and nourishes the cuticles. Girls, who often do acrylic, gel nails or use dark nail polish, will also find the cosmetic useful. Nails with uneven, discoloured or shine-less plate will be provided with excellent care as well. Sally Hansen Complete Care 7-in-1 Nail Treatment can also be used by girls who don't use nail polish but they want to enjoy healthy and strong nails.
How does Sally Hansen treatment work?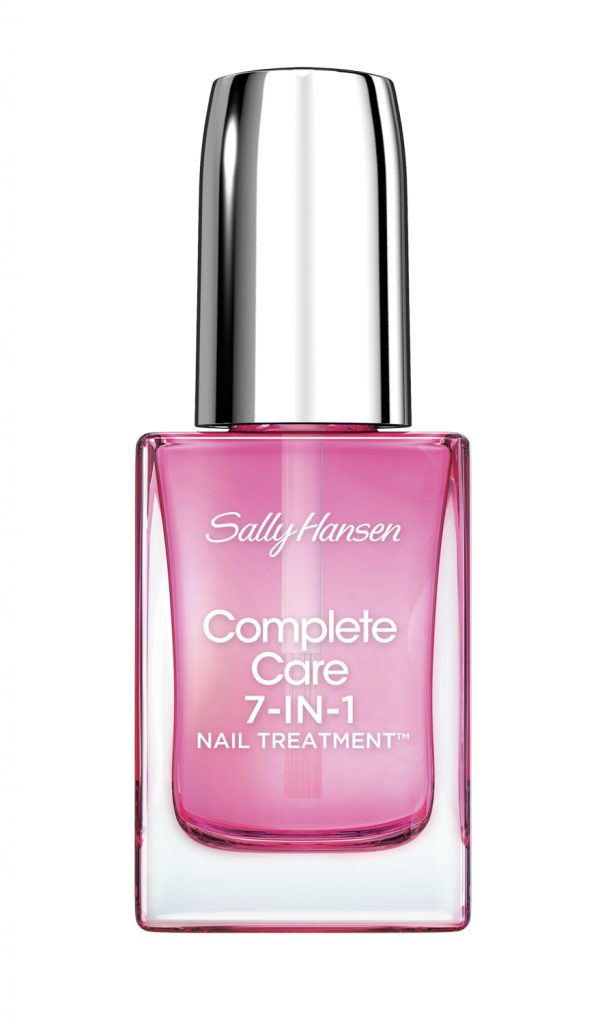 Thanks to natural ingredients, Complete Care 7-in-1 Nail Treatment deeply nourishes nails and cuticles. The product contains sea salt, pomegranate extract, calcium, biotin and avocado oil. First effects appear after three days. Nail plate becomes shiny, smooth, stronger and less prone to damage. The colour of nails is even, the discolouration disappears whereas the cuticles are moisturised and soft.
How to use Sally Hansen Complete Care 7-in-1 Nail Treatment?
Remove all the impurities and leftovers of the old nail polish from your nails. Then, apply apply one layer of the cosmetic. Let it dry off and apply another layer. The product is quick-drying. You can deal with some other beauty treatments after more or less 60 seconds.
What are other Sally Hansen products?
You can find Sally Hansen Gel Cuticle Remover for softening and removing the cuticles. The product contains jojoba oil, kiwi extract and proteins. Antioxidants neutralize free radicals and help to exfoliate the cuticles. Sally Hansen Complete Salon Manicure Smooth & Strong Base Coat will also help you take care of your nails. It extends durability of nail polish, strengthens nail plate and fills ridges.