Season Hit! Nail Polish Mani Marker from Ciaté London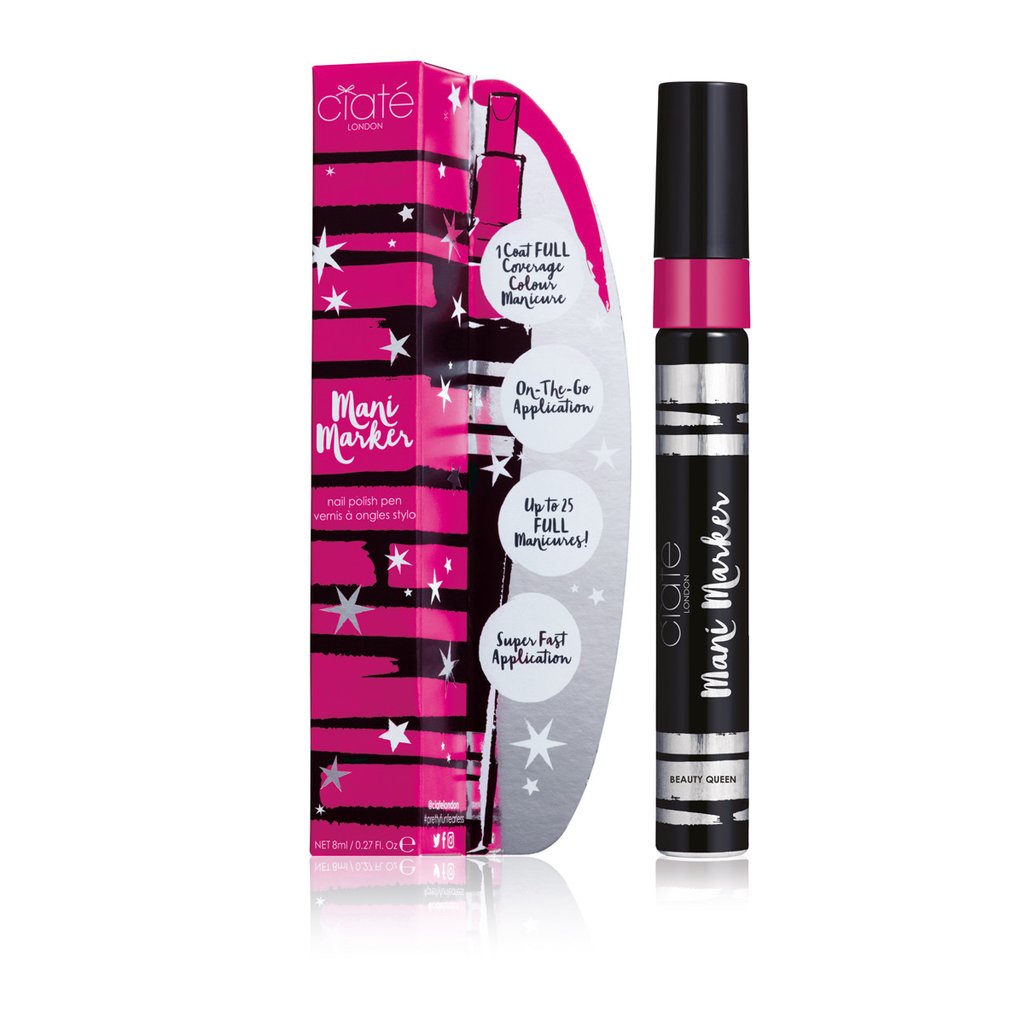 No more smudges and air bubbles! No more messed cuticles! From now on, your manicure will be perfect. Ciaté London will make sure of that. For women who value beautiful appearance and perfectly performed manicure, the brand has created Mani Marker. You must try it!
It probably happened more than once that while painting the nails you messed the cuticles or you placed brush incorrectly and as a result nail plate was covered in smudges or air bubbles. Manicure is then suitable only for correction. Luckily, Ciaté London took care of it, so that you do not have to worry about unevenly applied nail polish, ever again. They created Mani Marker. It is a brilliant idea, which will be liked most of all by all the girls who cannot imagine going to the party or work without their nails painted. This cosmetic in marker will certainly make manicure easier to perform, prevent dirty cuticles and make nail polish remover needed much less.
How should you use Mani Marker from Ciaté London? Before use shake the marker so that the nail polish get to the tip. By holding the product tip down wait about 1 minute. Next you can proceed with painting your nails by sustaining the same pressure during application of every layer. So that manicure look beautiful and perfect, use top coat to speed up drying time and protect nail polish against damages.
Ciaté London has in its offer five shades of Mani Marker. These are: violet Vintage Vamp, pink Beauty Queen, red Lady Luck, green Thrill Seeker and blue Role Model. All colours in a great way reflect the newest trends in beauty, which will be ruling the autumn – winter season 2016/2017. If you want to be up to speed with all the trends, you must try Mani Marker from Ciaté London.