What mistakes not to make while removing make-up?
Make-up removal is a very important step in your evening face care. Washing off cosmetics, purifying skin pores, exfoliating dead skin cells should become your evening routine. If you do not do it, you have no idea how much you harm your skin. Learn what mistakes to avoid during your make-up removal.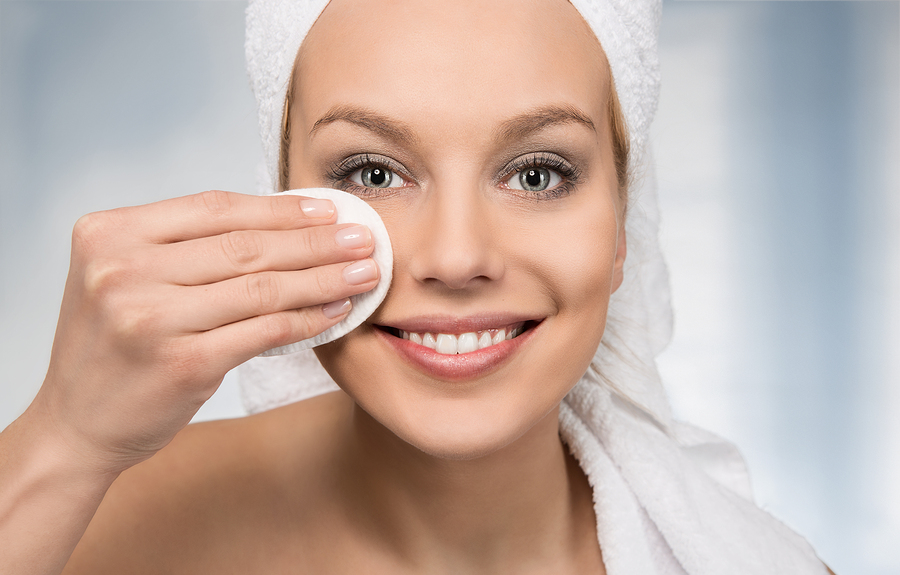 Inappropriate facial skin care
Strong rubbing, applying strong cosmetics or products unsuitable to the needs of your skin. This is the way how irritation appears, skin becomes more vulnerable to external factors, you may have acne or blackheads. In addition, stretching skin may contribute to the formation of wrinkles. Did you know that the skin around the eyes and mouth is particularly sensitive and susceptible to damage? Therefore, always make sure to use gentle lotions, toners and mild gels. What is more, remove your eye make-up with cotton pads.
Using unsuitable cosmetics
If you want your skin to look beautiful and healthy, use cosmetics that will easily remove your make-up. If you have sensitive and dry skin, reach for make-up remover in the form of milk or gels of thick consistency. Such products will not only remove any remnants of cosmetics but also moisturise and nourish your face. However, if your skin is oily or you struggle with acne, use hypoallergenic products of natural origin. Remember that make-up removers should get rid of sebum, dust, dead skin cells and remnants of coloured cosmetics.
Removing make-up inaccurately
It is extremely important to remove your make-up precisely and slowly. Rush is not recommended. Why? You can easily omit some hard to reach spots on your face, for example the wings of the nose or the corners of eyes and mouth. What is more, any remains of cosmetics left on the skin are a great breeding ground for bacteria. What will be the effects? Acne, blackheads, irritations and in some cases – serious skin diseases. Therefore, you must devote more time for your make-up removal. Carefully remove your eyeshadows, mascara, foundation and other coloured products.