A few reliable ways to overcome dry skin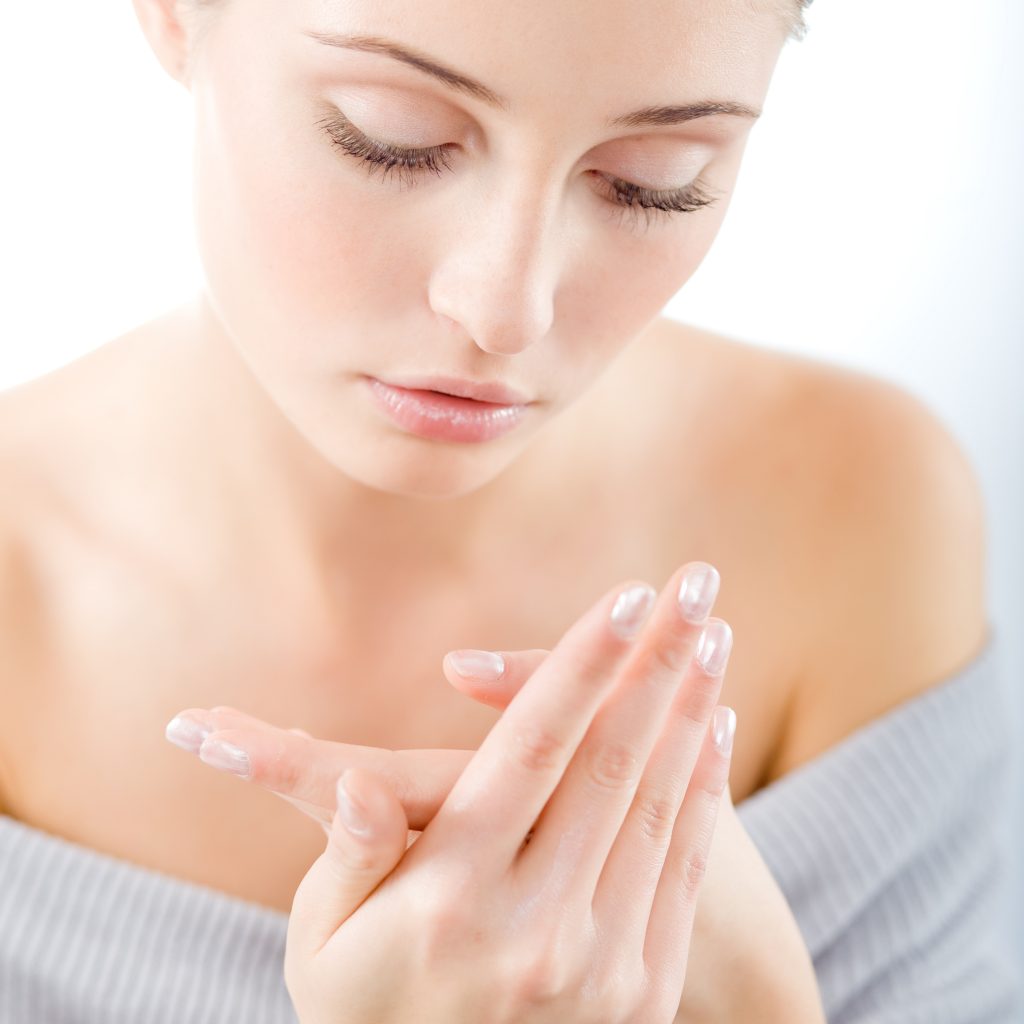 Dry and flaky skin does not look aesthetic. Additionally, it can be a symptom of serious diseases or irritation. Check out how to moisturise and nourish damaged skin in the comfort of your own home. Learn a few tricks and homemade methods to regain beautiful skin.
It is a fact that the best beautifying cosmetics are or natural origin. What is interesting, all of them can be found in the kitchen. Make use of natural oils, green tea, fruit and healing herbs and plants. In order to take a better care of your skin, you must prepare: moisturising scrub, avocado facial mask, regenerating mist and a night cream with aloe vera.
How to prepare a scrub that also moisturises your skin? First of all, remember to carefully blend powdered almonds, argan oil and honey. How does it work? Tiny pieces of almonds will exfoliate dead skin cells, smooth the surface of the skin and fine lines. Argan oil and honey provide your fave with deep nourishment nad hydration. This way, dark under eye circles and any discolouration will be brightened and the skin tone even. Use the scrub twice or three times a week, every time gently massage your neckline, face and neck. After you finish, apply a moisturising facial cream.
Moreover, a mask with avocado will bring relief to dry skin. How to prepare it? Simply crumble your avocado and combine it with honey. Apply to face for about 20 minutes. Such cosmetic provides not only moisturising effects, it also helps fight acne, blackheads and other skin imperfections. Avocado contains antioxidants, fatty acids and vitamins C and E. Whereas honey has antibacterial, cleansing and moisturising properties. It is a perfect remedy for dry skin.
Furthermore, moisturising face mist will also bring tremendous effects. Carefully blend green tea, almond oil, vitamin E and peppermint oil. You can buy vitamin E in liquid form or capsules. Their content can be squeezed and added to the rest of the components. How does it work? Almond oil has moisturising and nourishing properties, vitamin E smooths fin lines and fights free radicals, green tea is antiseptic and pepermint oil cleanses, refreshes and regenerates.
What is more, dry skin can also be treated with an aloe vera cream. How to prepare such cosmetic? Blend fresh aloe vera juice with honey and apply to your face. Leave it overnight. The product will perfectly regenerate, refresh and bring relief every skin type. Additionally, it will sooth any irritations, remove dry skin and treat the deepest parts of skin. make sure to store you cream in the refrigerator in a dark containers for up to two weeks. After this period of time dispose the remnants and prepare a fresh cosmetic.