Easy beauty hacks. Matte manicure at home
Trends change. The most popular styles of the recent months are matte nails. The elegancy and simplicity of this solution is gathering more and more supporters day after day. However, what should be done if you would like to get matte nails but you don't want to pay an arm and a leg for a special nail varnish?
It seems to be some kind of a rule that when a new trend emerges, all products connected with it becomes surprisingly more expensive. The same applies to matte manicure. It is easy to observe, that cost of varnishes providing nails with matte finish is a few times higher than it used to be a few months earlier.
If you freak about having nails that are perfectly covered with varnish, then there is nothing that can stop you from spending a little bit more to get the beauty product you want. Actually, nails can become matte also by applying a special top coat that delivers the desired effect. Unfortunately, this solution is connected strictly with an extra cost, for some women, completely unnecessary. Trend to matte manicure can pass away fast leaving you with the products and accessories for matte nails that turns to be passé.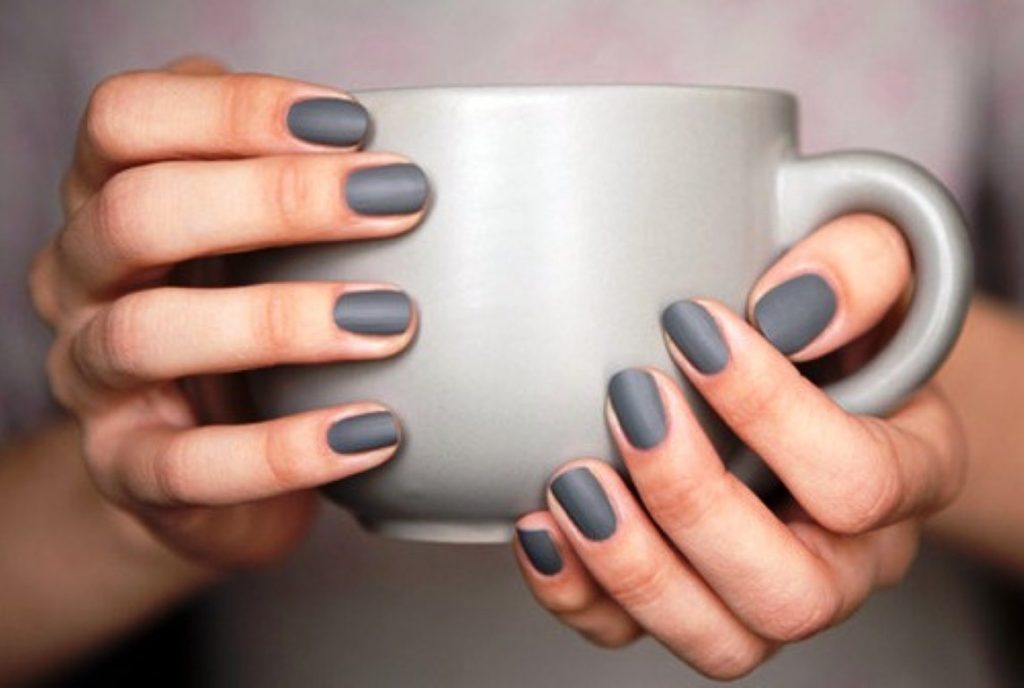 There are easier solutions. The effect of matte nails can be also obtained thanks to home methods. There is no need in buying additional products nor investing money in a new set of nail varnishes with matte finish. Just a small dosage of creativity is enough to get the effect you want. Here are two ways of obtaining matte manicure without the necessity of leaving your home.
1. Steamy nails
Magical manicure in matte version can be obtained thanks to… steam. Suffice it is to prepare boiled water. Once your nails are covered with a varnish, let them dry by putting them above the boiled water. Of course, keep the safe distance in order not to get burned. Steam, that is produced by boiled, water works as a matiffying agent. When completely dry, your nails will be ideally mattified.
2. Soda mixture
You can also transform your regular nail varnish into the one of matte effect. Prepare a very small dish. The trick is to mix the varnish with 1-2 teaspoons of baking soda or potato starch. You will get the smooth, matte effect on your nails once applied to them.